REGISTRATION AND PREPAYMENT IS REQUIRED. Call, stop in, or email to sign up.  No Refunds.
GIFT CERTIFICATES ARE AVAILABLE!!!
Please send an email to laissezfaireascp@gmail.com expressing interest,or you may sign up in the store!
WORKSHOPS are held on the 2nd floor of the Grey House, adjacent to our Store in our Private Art Studio.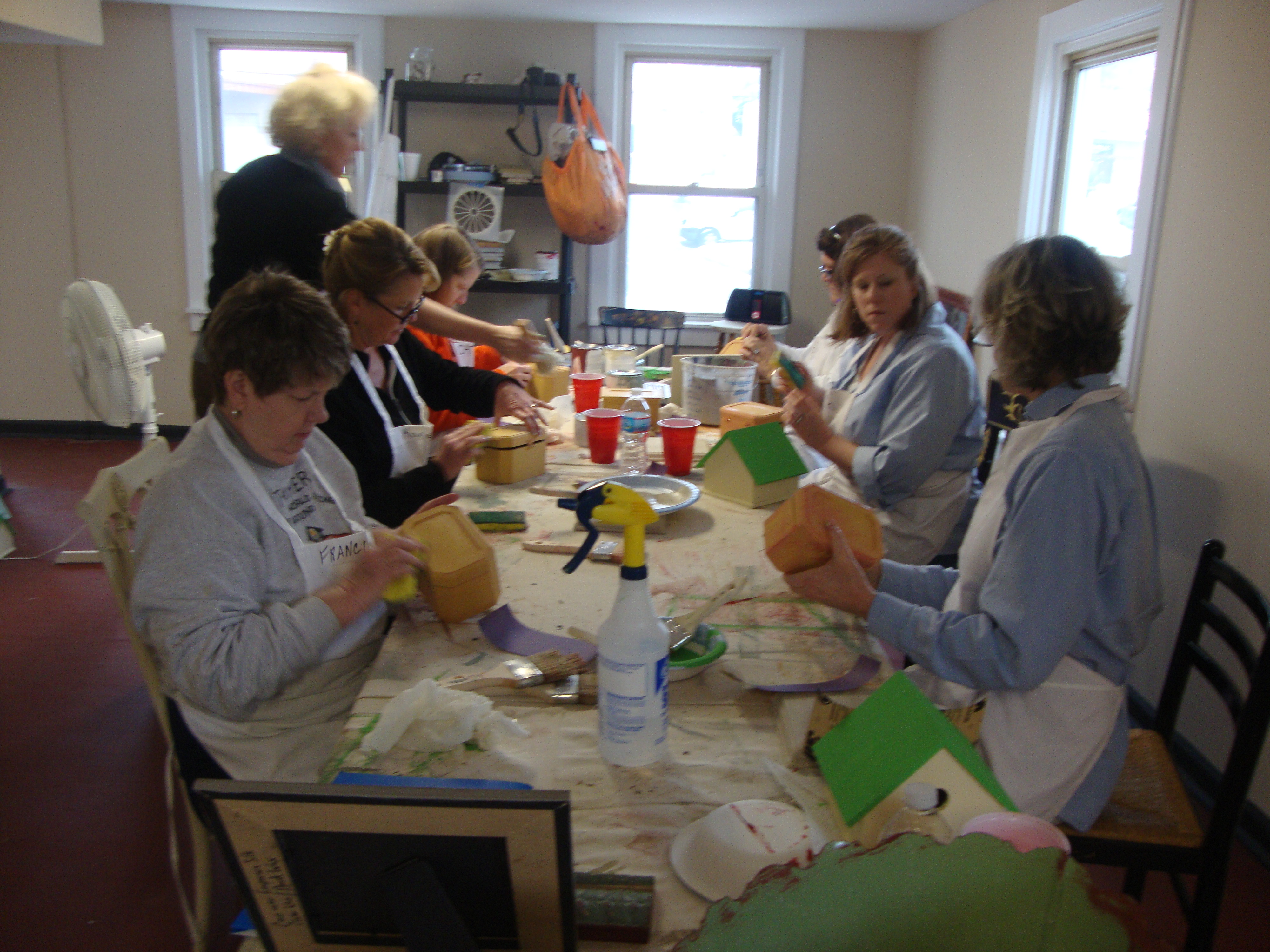 CHALK PAINT® WORKSHOP 101, Master the Basics
Next Date to be announced.
$185 ~ 4 Hour Class
Learn 4 different Painting Techniques using Chalk Paint® and Waxes by Annie Sloan. These Techniques will enable you to transform furniture into beautiful works of ART.
Class includes: supplied projects, all materials, refreshments & a guarantee to have an extraordinary amount of FUN!!! This Workshop is designed for the Novice, or for the Individual who wants to explore an all new paint that demystifies all you have ever known.  Learn how to Repurpose & Revitalize your home with The Best Paint in the World!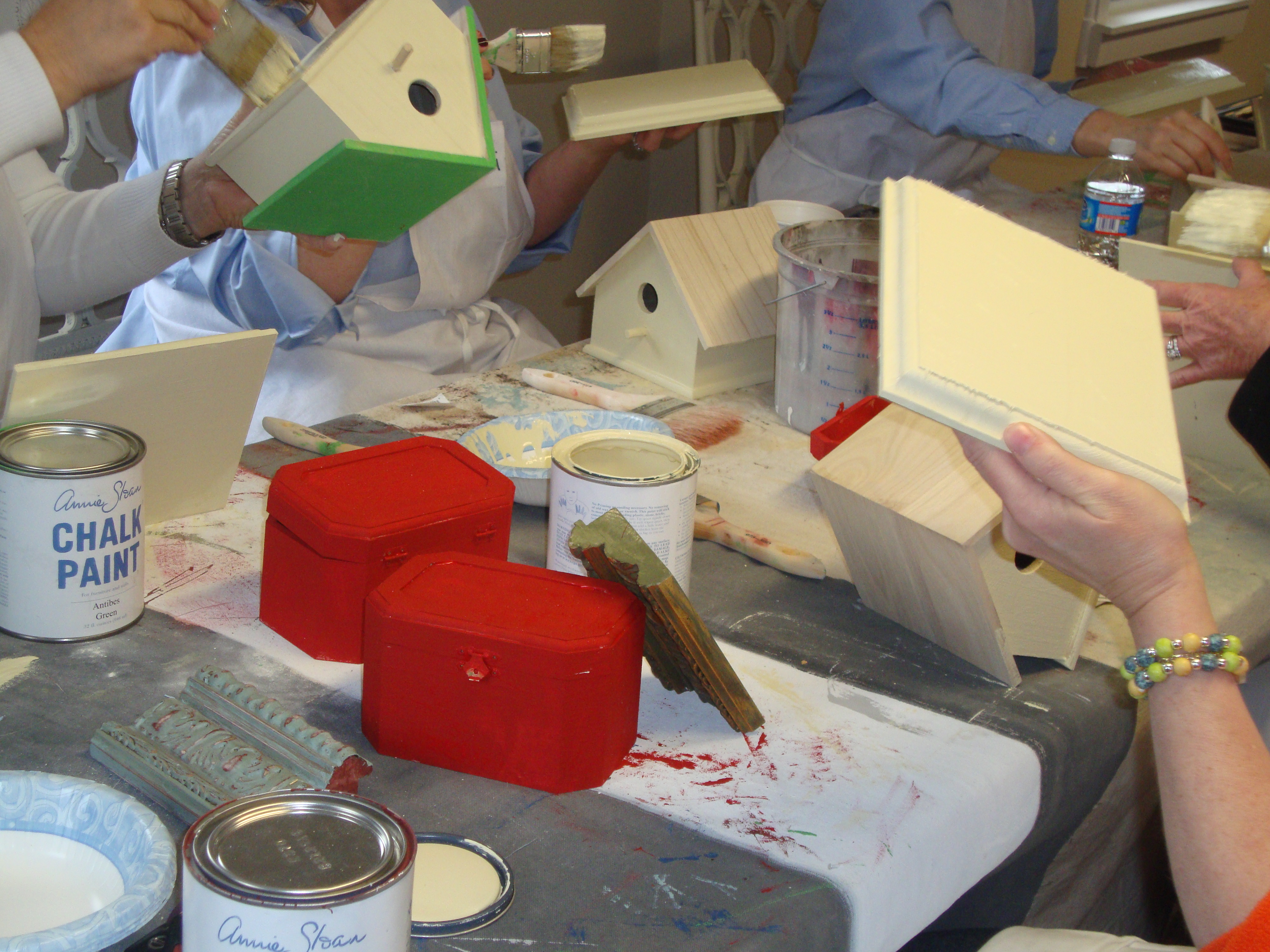 CHALK PAINT® BYOF WORKSHOP
(Bring your own Furniture)
AUGUST 13th 10-2
$125 ~ 3 Hour Class 
Bring a small piece of furniture to paint. Examples are a small side table, shutter, bench, stool, etc.  If you can't carry it with one hand, up a flight of stairs, it's too big! Snack and drink are provided. You will learn how to paint, distress, and wax your piece using a paint color of your choice. You will also learn about the history and various uses of the chalk paint® decorative paint by Annie Sloan & so much more.
New!!!  ADVANCED WORKSHOP
Next Date to be announced.
$145 ~ 3 Hour Class
This Workshop is for anyone who wants to take their skills to the next level. We will still build on the basics and answer any questions while furthering your possibilities in painting. You will bring a small piece of furniture to transform but we will also supply projects for various other techniques.